Cerrig y Ddinas and St. Celynin's
One in an occasional series of places we have visited and enjoyed.
Cerrig y Ddinas is an Iron Age hill fort over looking the Conwy valley about 3 miles from Conwy itself. We would recommend approaching from Conwy rather than from the Henryd road. Both are very steep in parts and single track but the Henryd route is very narrow for mos of its length and passing places are very few. The road from Conwy is much more accessible.
Once you get to the end of the track, there is a small parking area and the church is just visible. Either climb the style and cross the field or continue on foot along the track.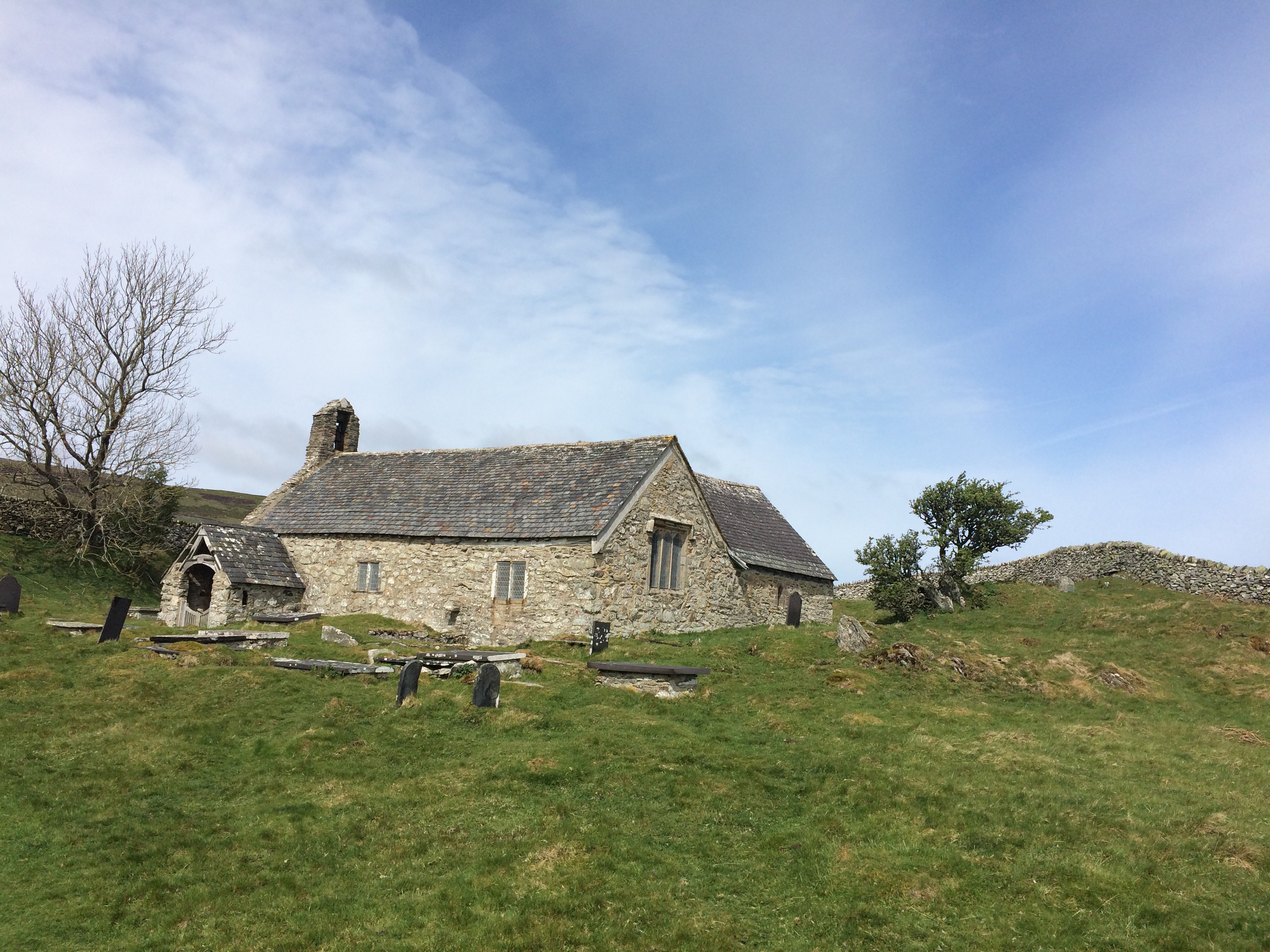 The church is possibly one of the remotest in Wales, and is amongst the oldest. The church is dedicated to Saint Celynin, who lived in the 6th century and probably established the first religious settlement here.
A small and simple building, it probably dates from the 12th century (although some sources cite the 13th century), and was probably pre-dated by an earlier church of timber.  Despite being literally in the middle of nowhere the church is still used for occasional services. Inside it is plain and simple but has the remains of some frescos on the walls.  It is very much worth a visit.
Outside in the church yard you'll find the Holy Well dedicated to the saint.  A lovely peaceful place with some stone seats to sit and rest a while. The water is said to have the power to cure sick children. It was sparkling clear and very inviting.
If you are feeling adventurous (and have good stout footwear) you can climb the stile outside the churchyard and head up to Cerrig y Ddinas itself. This is an iron age hill fort with commanding views of the Conwy Valley.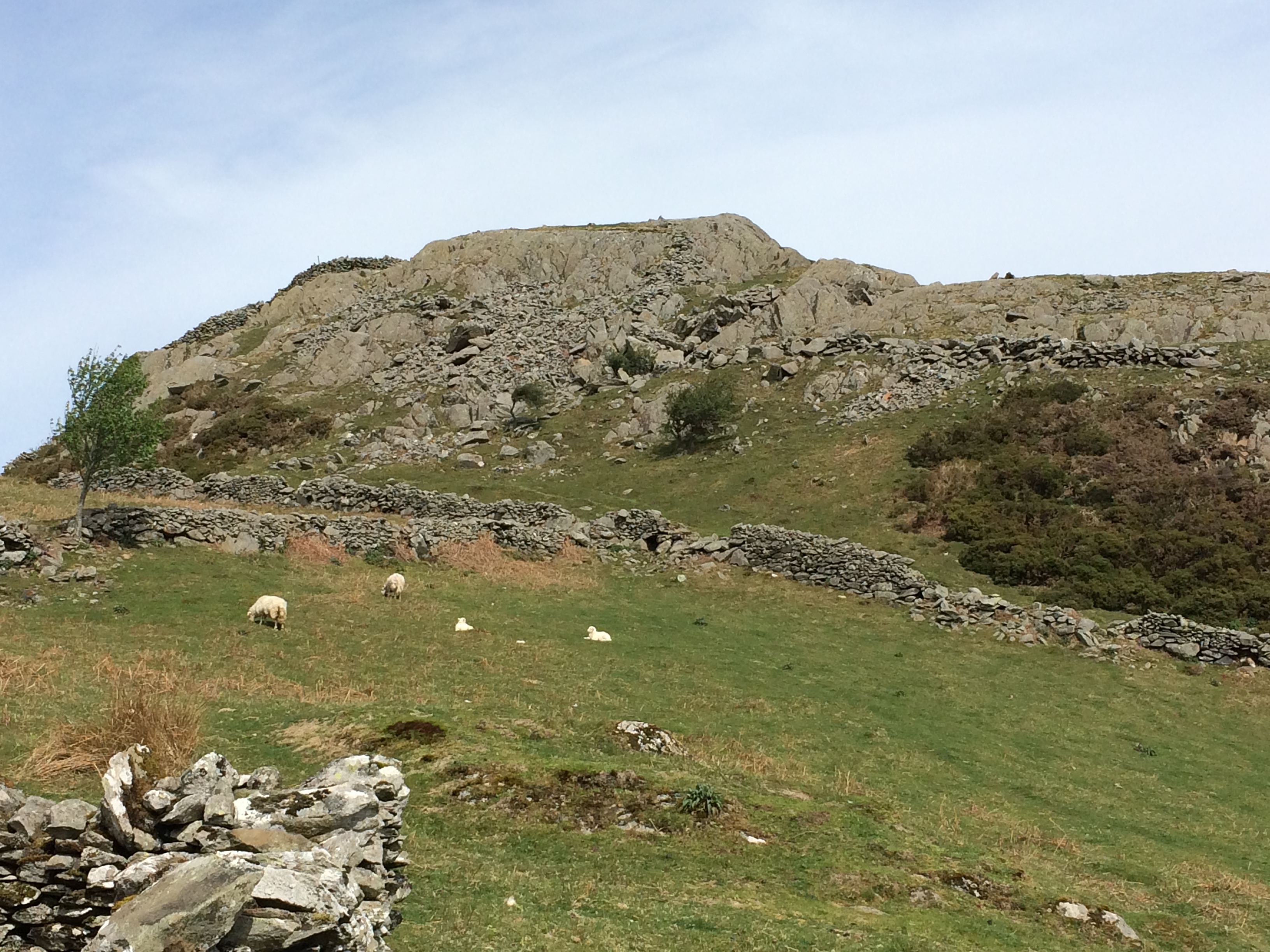 It's not a long walk but the way up is rocky and leads you through some ruined buildings. There are signs of early human habitation below with the remains of hut circles.  Sadly we hadn't brought a picnic as this would be a perfect site for one!
Map Reference   7542 7395